We are proud to be exhibiting at Fruit Logistica this year - Hall 7.2c Stand A-03
Come and meet the It's Fresh team who will be showcasing some new ground-breaking innovations as well as our new application for the banana industry.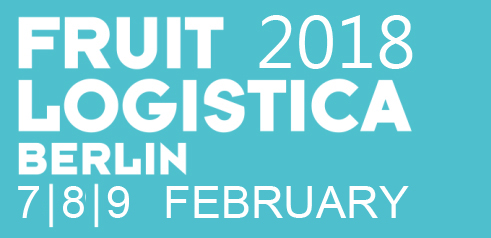 ​
Messe Berlin, Messedamm 22, Berlin, 14055 Germany
You will have the chance to discuss how the use of It's Fresh is enabling the global supply chain to maximise value from growing, transporting and retailing top-quality produce for consumers, by extending quality, prolonging freshness and enhancing flavour in a secure and sustainable way. Also how we are helping to address the key industry challenges of food security, profitability and global food waste.
Fruit Logistica Tech Stage
We are excited to have Dr Manuel Madrid from Fruit Profits presenting at the Fruit Logistica Tech Stage on how the use of It's Fresh! Technology can extend the green life of bananas to give better consistency, superior quality and less waste.
Dr Madrid has over 25 years' experience in business development for the fresh produce industry.
Fruit Profits advises companies in the fresh fruit and vegetable sector about harvest, packing, shipping, storage and ripening of fresh produce. Having worked at Chiquita, Syngenta, Driscolls and the San Lucar group he brings extensive expertise in process improvement, new product development and postharvest technology
Banana production and trade is the largest fresh fruit business worldwide. Bananas need to travel long distances to their destination and ripening in transit is a serious problem since they need to be transported green. It's Fresh! has developed a break-through technology to significantly prolong the transport life of bananas using their unique ethylene removal filters. This will enable companies to market and sell into previously unreachable markets as well as providing their existing customers with increased quality by extending the green life of bananas and avoiding ripening in transit.
Don't miss this presentation on Wednesday, 7th February on The Tech Stage – Hall 8.1 at 4pm
If you would like to book a meeting with our team at any time throughout the show, just contact us info@itsfresh.com with your preferred time and we will be delighted to welcome you.
How to find us at Fruit Logistica
We are situated in Hall 7.2c which is the main gateway for halls 6, 5 8, 10 and 11. The nearest to the main South Entrance (MesseSud) off the Jaffestrasse or the CityCube Berlin Entrance off the Messedamm (see location map below)